Worldwide, the number of email users is estimated to be at 4.1 Billion users by the end of 2021 yes, that's billion with a "B." Email marketing can feel like it's a waste of time because of your own experiences, e.g., sifting, archiving, swiping left, marking as spam, etc. But think about the companies whose emails you look forward to or products you enjoy. Those are the emails that never get lost in your inbox and are the emails you open and engage with.
Yes, some customers just show a single click-through or only make one purchase. Still, for new customers and returning customers, they want to engage with your email campaigns and to continue to hear from you — whether that be for the love of your content or promotional emails, they'll continue to come back. Let's face it, wouldn't we all like to save 15% on our purchase?
So Why is email marketing important?
It's one of the most cost-effective digital marketing strategies with one of the highest ROIs.
Email allows you to connect your marketing channels for a cohesive and fluid buyer's journey.
You can create personalized and custom experiences, increasing engagement and deepening brand awareness with leads, new customers, and returning customers.
Email is a testing opportunity to gain valuable customer data for more intentional and meaningful customer touch points.
Harness the power of automation to supercharge your email marketing strategy (work smarter, not harder).
Think you've got it? That's okay! It may seem like throwing darts at air trying to figure out where to start first.
In this post, we're summarizing some common email marketing blunders that can cost your organization valuable time, resources, and customers. Let's get started.
1. Boring Subject Lines
People receive several emails every day. All the effort you put into a marketing campaign will amount to nothing if the recipients don't even bother opening your emails.
How do you make your emails stand out in a crowded inbox? An attention-grabbing and attractive subject line is crucial to encourage subscribers to click on your emails. You should keep your subject lines short yet engaging. However, refrain from using clickbait subject lines that your subscribers may find disappointing.
Apart from the subject line, customers can also see the first line of an email without opening it. This is another opportunity to use your words to persuade subscribers to click on your emails. Check this post out "Top 11 Proven Hacks to boost ecommerce conversion rates"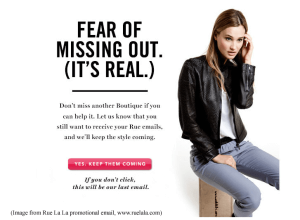 2. Not connecting with new subscribers.
Do you have a welcome series dancing subscribers along a witty, charming introduction to your business, all while creating brand awareness? Have you set up an abandoned cart series to snag that potential customer who may have just forgotten to click "PAY"?
Email is the marketing tool that provides you with the ability to create a fluid, interconnected and undisrupted buyer's journey. More importantly, email marketing allows you to build relationships with leads, customers and past customers. It's your opportunity to speak directly to them in their inbox, at a time that is convenient for them.
A customer has shown interest in your business by going through the trouble of signing up for your email list. This is your chance to establish a relationship with your new subscribers. Instead of going slow, make sure you immediately send a welcome email to every subscriber. Your business is fresh in a new subscriber's mind. Make the most of this opportunity by sending a welcome email that introduces subscribers to your brand and gives them an idea of what to expect from your upcoming emails. Interesting article "Top 3 proven ways to reduce shopping cart abandonment."
3. Not consistent in sending emails.
Are you still waiting to hit a certain number of subscribers to start your email campaign? If so, you should stop waiting and start working on a new email sequence right now. Every customer is important for your business. So you can't make them wait for updates and other valuable content!
Even if you have just 20 subscribers, you should start sending out emails regularly. Not only will this keep your customers in the loop, but it is also a way to learn more about email marketing. This is a great technique to figure out which strategies work well for your organization.
Sending three emails in a week and then dropping them off from the face of the Earth isn't a sustainable email marketing strategy. Consistency should be an innate part of your email marketing campaigns.
If you don't have a regular emailing schedule, your subscribers will forget about your brand. Rather than just sending an email when you have something to sell, share content on a regular basis. When you are sharing interesting content at a specific time and day, subscribers may even start looking forward to your content!
4. Poor Call-To-Action
Chances are you have a "SIGN UP TO SUBSCRIBE TO OUR AMAZING NEWSLETTER" or "STAY UP TO DATE ON THINGS YOU PROBABLY DON'T NEED" call-to-action plastered somewhere on your website. But what does the experience look like for the visitor who needs to click the bait?
An unclear Call-To-Action is something that can reduce all your hard work to nothing. A subscriber has made an effort to open and go through your email. Now what? Without a clear CTA, your email campaigns will fail to achieve your marketing goals. Whether you want readers to share your blog or head over to your website to complete a purchase, you must include a clear CTA that is easy to spot.
Never miss the opportunity to win back an abandoned cart or engage new leads with email automation. Trigger an immediate follow-up email after a user has abandoned their cart as a reminder of their left-behind products and ask if they need further assistance in completing their purchase. Or, enroll a new subscriber into a four-part welcome series outlining the five fantastic reasons why [insert snazzy product name] is different from the rest and how to learn more about said snazzy product. Email automation converts missed opportunities into opportunities for stronger customer relationships and increased conversions. Must read post "Top 3 ways to boost online conversions with lead magnets?"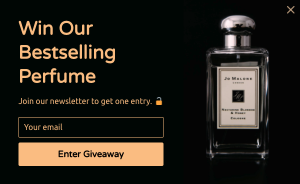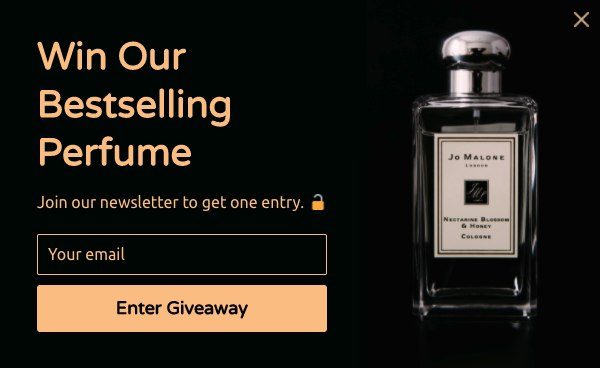 5. Disregarding A/B Testing
A/B testing with your email marketing is like butter on toast, two peas in a pod, cheese and macaroni (anyone else getting hungry?). Harness the power of customer data to know exactly how your target customer will respond to your emails.
You may not realize it, but the emails you receive in your personal inbox are more than likely contributing to a more extensive marketing study. Our inbox habits and actions are being analyzed from the second we receive an email to the minute we click on a link in an email, and beyond. Okay, I'll get off my "big brother" soapbox, as I'm sure now you'll think twice before opening the next marketing email you receive.
Given the bandwidth, testing should be well integrated into your marketing efforts. You'll unlock the answers to a multitude of questions like:
Do your emails receive higher open rates with emojis in the subject line?
Do click-through rates increase with HTML or plain-text emails?
Do unsubscribe rates increase with fewer or greater images/graphics?
Does your customer base respond to emails sent earlier or later in the day?
Which send-from address increases open rates?
6. Poor Web Optimization.
A sign-up form in the corner of your website's homepage is not enough to build an impressive email list. You need to create a series of conversion popup notifications on your website in multiple creative ways to catch the eye of your visitors. Use pop-ups, slide-in popups, exit intent popups, and so on to generate more subscribers. You also need to ensure that the sign-up forms pop up at the right time, not too late or early.
Check the number of questions you ask in your sign-up form. Are they all really important? A complicated sign-up form can adversely affect your odds of winning over new subscribers. Keep your sign-up form as simple as possible. Visitors should be able to fill out the form without too much hassle. Must checkout blog post "Top 6 Proven FOMO Marketing tools to skyrocket your online conversions"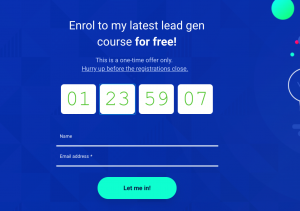 7. Create Content that delights.
Though the baseline for email marketing is driving sales for your business, you cannot package your emails with that mindset. Exclusively sending promotional content can get you emails marked as spam and even increase unsubscribe rates.
Your emails should offer value to readers. Rather than just sending sales emails, make your content entertaining, informative, and valuable. Instead of blatantly promoting your products, share content to explain how your products can solve your target audience's unique problems. Customer-focused content is key for a successful email marketing campaign.
8. Experiment with long and short emails.
Let's be honest. No one has the time to go through a lengthy email sent by a business. Readers will probably skim through a long email and miss out on important details or CTA. Short emails are easier to comprehend. That being said, the length of the email also depends on your audience's preferences and your content style. If you're sharing information that cannot be condensed, then go ahead and share the more extended version. Again, it would be a good idea to use A/B testing to ascertain which copy works better for your organization.
You want every one of your subscribers to feel special and seen. You can achieve this by personalizing your emails. Something as simple as addressing a subscriber by their name instead of using a generic salutation can boost your click-through rates.
When you are creating content for email campaigns, you should start by understanding your audience. Different audiences prefer different styles, formats, and tones. If your readers prefer long-form content, then sharing concise emails isn't going to generate desired engagement. Do your research to find what your target audience likes and accordingly create the email content. Check this blog post "Top 5 Social Proof tools for wordpress and woocommerce"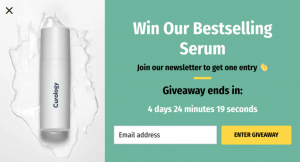 9. Focus on quality not quantity.
On average, a customer can receive around 100 emails every day. And an overflowing inbox is nothing short of an inconvenience. While being regular with your emails is important, you should beware of sending too many emails. Giving consistent updates is different from spamming. Spamming can have dire consequences for your email marketing efforts. If too many people mark your emails as spam, the email system may blacklist your domain. This implies every email sent by your blacklisted domain will be automatically marked as spam.
A single typo once is perhaps not the end of the world. But if your emails are usually filled with grammatical errors, missing or broken links, it is an issue that needs to be immediately addressed. Before clicking send, start previewing your messages. Message previews allow you to see how your emails will appear on different devices. Previewing emails is an excellent way to identify typos, detect grammatical errors, fix broken links, and improve layouts.
10. Poor Audience Segmentation
Audience segmentation is imperative to ensure the effectiveness and relevance of your email campaigns. Segmenting your subscribers on the basis of various factors can be helpful in sending targeted emails to customers. Dividing audiences on the basis of gender and age is a good place to start. Then you can further segment by analyzing purchasing habits, geographical location, and other factors.
Your email list is bound to have certain contacts that never open your emails or delete before even opening. There's no point in having inactive subscribers on your email list. They will just reduce your open and click-through rates.
It is a good practice to routinely go through your email list and remove dormant contacts. Moreover, every business should constantly make an effort to grow its email list. Even if it seems like you have a decent number of subscribers, there never can be too many. Checkout this interesting article "Top 7 ClickFunnels alternatives to boost sales"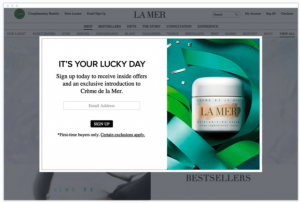 11. Curate content for desktops and mobiles.
The number of mobile users is growing at a rapid rate, and if your emails aren't mobile-friendly, you're missing out on a major opportunity. An email may look great on a desktop, but unless it's optimized for smaller screens, it is not going to appeal to mobile users. Make sure you format your emails to fit mobile devices. Since there is limited space to work with, stick to short copies and minimum graphics.
There is no question that graphics are a lot more visually appealing than just text. You should certainly include relevant images, gifs, and other visual elements to make your emails interesting. If you have a series of popups and conversion notifications on your website, you need to ensure they work on your mobile to and you may want to choose widgets and popups to display only on mobile. And always add alt text to ensure readers know what the email is about even if the images aren't loading.
Here's a quick hit list when checking your email for mobile responsiveness:
Adding alt text
Properly sized images
Evenly proportioned text in combination with images
Refraining from using multiple column layouts, unless created with a responsive template
You may be losing conversions because you're sending emails on the wrong day or time. Yes, something as simple as choosing a day and time is crucial for the success of your campaign. The right day and time will depend on your business and target audience. Test different days and times to find the perfect option for your organization.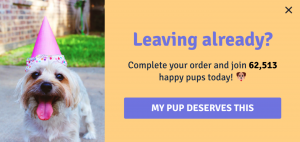 12. Measure, Analyse, Repeat.
Sending out emails and hoping they work is not an effective strategy. To determine if your efforts are driving results, you must pay attention to various analytics. For example, looking at click-through rates can help you understand whether you share engaging and persuasive content. Constantly monitoring analytics is necessary if you want to improve your email marketing strategies. If your business heavily relies on email marketing for conversions, you should think about hiring email marketing services.
When you're just starting out with email marketing, it may be possible to handle everything manually. But as your business and email list grow, doing it all on your own isn't an efficient option. It would be best to invest in email automation that will streamline your marketing efforts. Email automation offers a multitude of advantages including, saving time, reducing costs, and better target.
Whether you run a small business or a large corporation, email marketing is a must for every marketing strategy. Don't send sporadic emails just for the sake of sending emails. Put in the time and effort to come up with well throughout campaigns that work for your brand. And, of course, beware of the mistakes mentioned above. Hop on and read this blog post "6 Best wordpress ecommerce plugins to build your online store."
WebsitesToolz is one of the most effective Social proof marketing tools. We turn your online visitors into customers with 24 different types of popup notifications with call to action ideal for every online store or business. You could create and display a stream of conversion notifications, product counter notifications, Video Popups, Phone number collectors, Linktree Popups (Bestseller, Upsell, CrossSell, Out of stock, Back in stock popups) Countdown clock email id collectors, Modal lead collectors, Discount popus, Hello bar notifications, Text feedback popups and many more. You could easily integrate with all your favourite applications using webhooks or a service like Zapier.