Did you know that 76 percent of American consumers shop online? That goes to show how the consumers' shopping habits have tremendously changed from physical storefront visits to online store checkouts. Hence, the emergence of online shopping apps. The app shopping experience is dependent on the design of the app itself. In short, app designers know how to make your online shopping app speak to the consumers through visuals. If you're looking for inspiration, here are some of the best online shopping apps that are a cut above the rest.
Globally, 68.1% of all website visits in 2020 came from mobile devices an increase from 63.3% in 2019. Desktops drove 28.9% of visits, while 3.1% of visitors came from tablets. However, desktop devices remain very important, as they drove 53.3% of total time on site in the U.S. and 46.4% of total time on site globally. The share of mobile ecommerce sales in total ecommerce sales has increased a whopping 39.1 percent from its 52.4 percent market share in 2016 to the current 72.9 percent market share. In other words, nearly three out of every four dollars spent on online purchases today is done through a mobile device.
While most sellers are focussed on driving traffic to their online store, many of them forget to focus more on last mile conversions on their platform. With Social proof notifications you can show manual and real time customized popup notifications of what other visitors purchased on your site. How many live visitors are on a product page?, How many times X product was purchased and many more. This way you build trust and credibility and create a sense of urgency and a fear of missing out on great deals. Statistics show just by pasting a single line of code you could boost online sales and conversions by 300%
Whether your prospective clients are searching on desktop or mobile, selling on a mobile-friendly site will make Google happy and help you reach a wider mobile shopping audience and help you sell more. Mobile-friendly content is more sharable. Sharing is an important way to spread information. Smartphones have become the most popular devices for online shopping, with an 8% gain in planned usage to 56% of North American consumers, per a survey by mobile video ad network AdColony provided to Mobile Marketer. So lets get on with the 10 best online shopping apps to sell in 2021.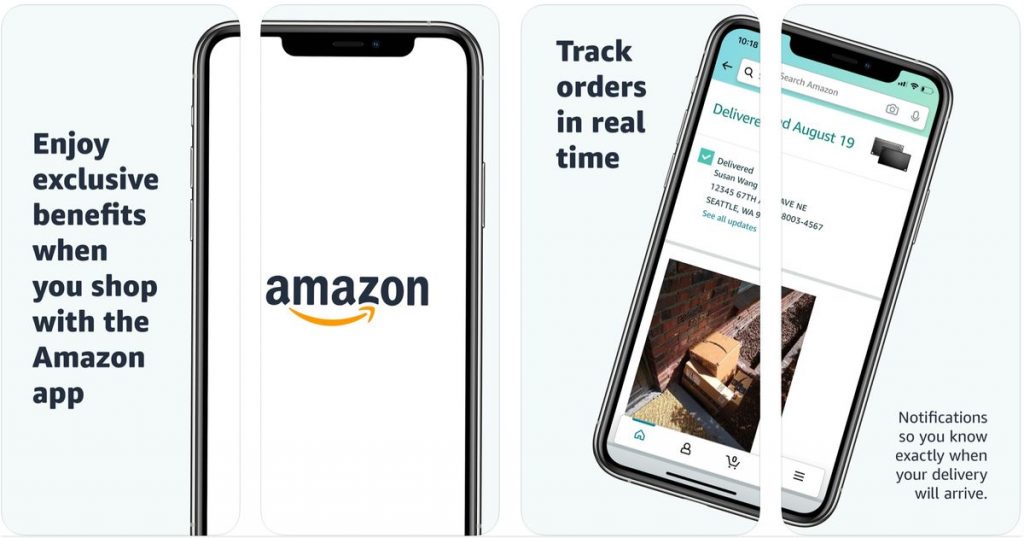 Everybody has heard of Amazon. It's not only the biggest e-commerce platform in the industry, but it's also one of the most user-friendly channels too. It has everything you need from books, clothes, cosmetic products, appliances, and more from international sellers.
Shoppers love Amazon because it's very user-oriented. It has excellent customer support, superior refund and return policies, free shipping on certain thresholds, and fast service. Even the arrow on the logo signifies they have everything from A to Z.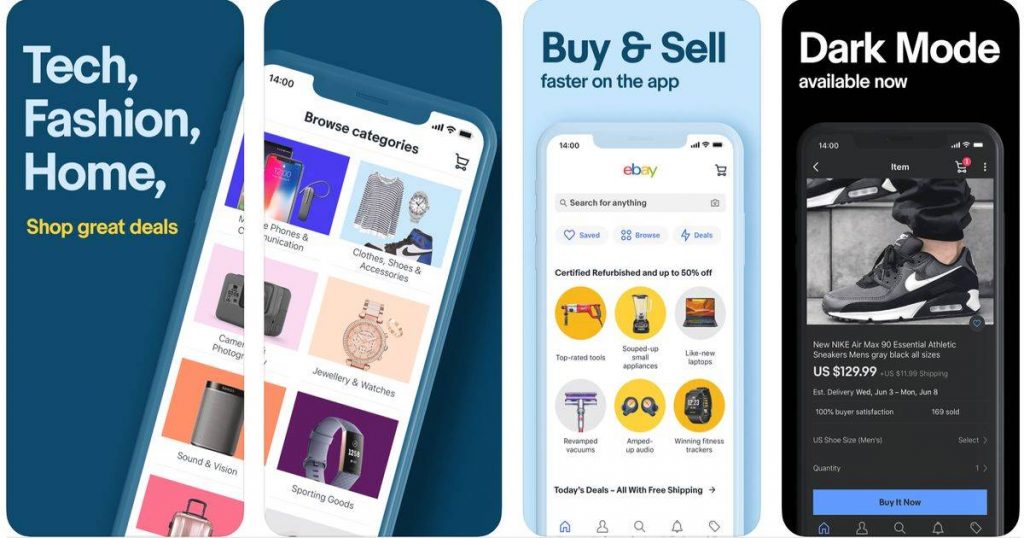 If you're a frugal shopper, you might just find a slightly-used signature handbag on eBay. You can customize your shopping experience by choosing a price range that fits your budget. It even allows you to take pictures to search for items and a barcode scanner that lists items too.
The UI is very easy to maneuver. That's why 43 percent of Android users have this app on their phones and tablets.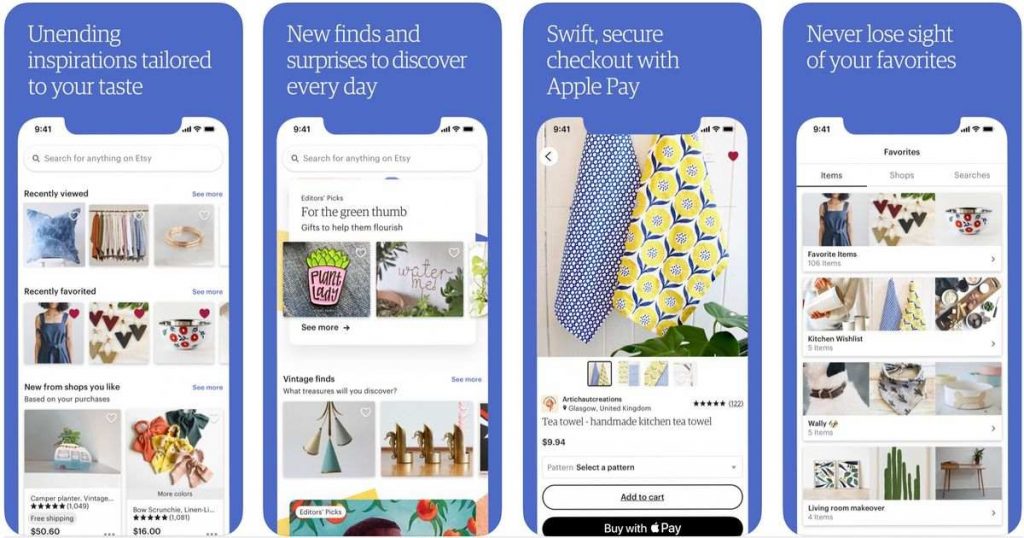 Etsy is a place for arts and crafts. This is where designers and manufacturers compete with one another through their creative juices. If you're looking for personalized artistic apparel, gifts, and vintage-inspired items, this is the place to be.
In an industry saturated with online shopping apps, users are perpetually looking for unique items. They turn to Etsy for exclusive handmade and factory-made items.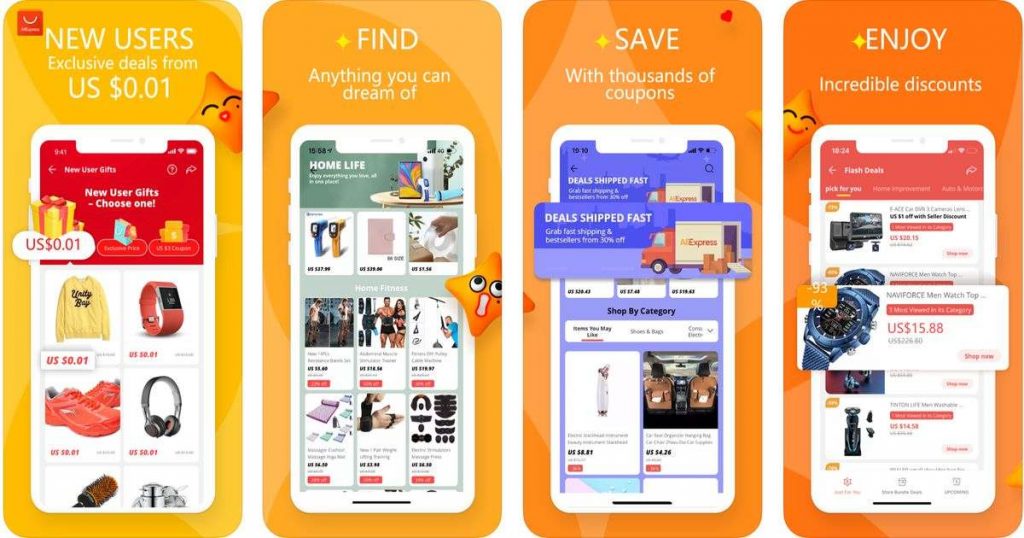 AliExpress is a China-based online shopping app that is a subsidiary of the Alibaba Group Holding Limited. It has helped various small businesses in China and other locations sell their products. When it started, it catered to businesses only making it a B2B online shopping portal.
Now, it is a business-to-business, business-to-consumer, and consumer-to-consumer portal and offers cloud computing and payment services as well.
Flipkart is one of the leading online shopping apps in Bengaluru. It's neck and neck with its counterparts: Amazon Indian subsidiary and Snapdeal. Flipkart had a branding transformation in 2011. From a vibrant orange logo to a more professional yellow and blue logo, it's now clear the brand focuses on product quality and speedy delivery.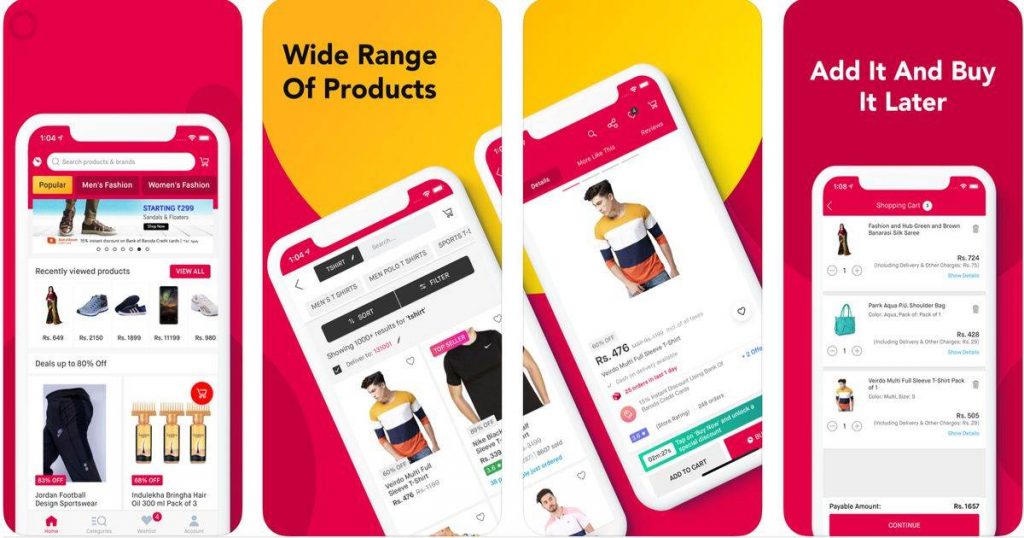 Deemed as the largest online marketplace in India, Snapdeal offers irresistibly affordable items. From clothing, house appliances to electronics and accessories, you can find the right item from over 800 categories. It's a one-stop-shop that entices customers through cashback and cheaper deals.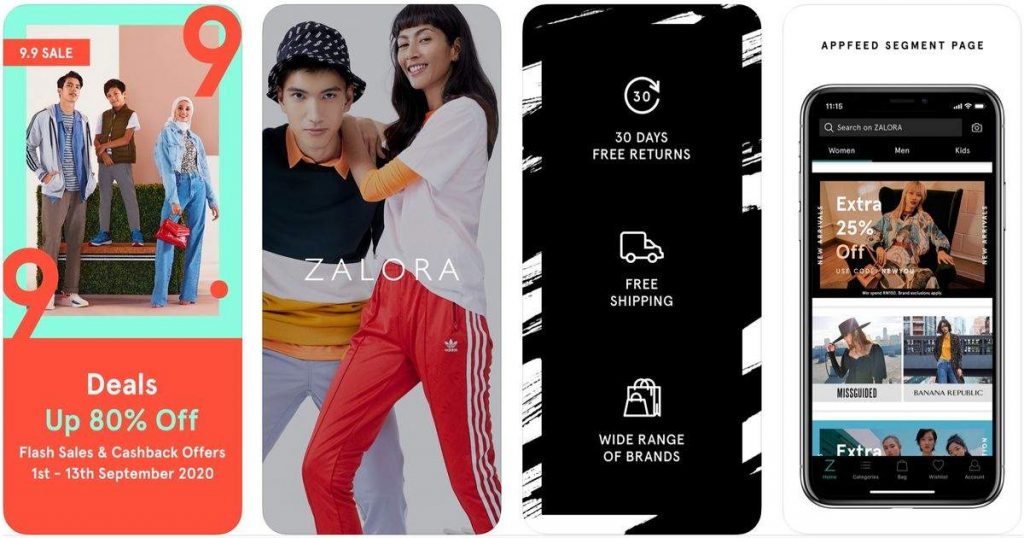 For all your fashion and makeup needs, tap onto the Zalora application. It's a one-stop online shop with an interface that you can scroll through in a breeze. It also allows for a more personalized shopping through recommendations according to your recent purchases and preferences.
It also has a visual search feature that other online shopping apps don't have. This system makes it easier to search for an extensive collection of everyday fashion items.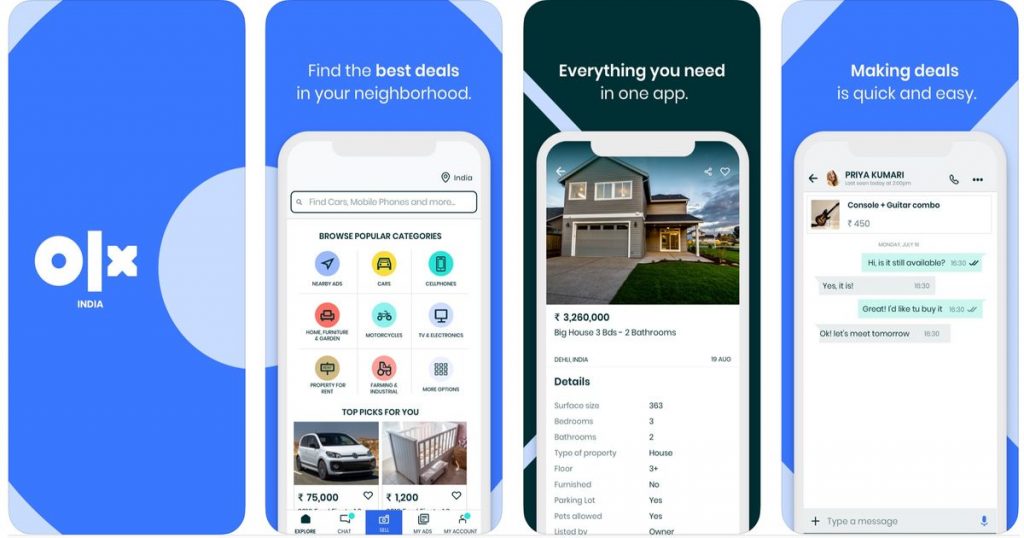 They say that one man's trash is another man's treasure. True enough, this platform is a treasure box of sorts. OLX was founded in 2006 and is headquartered in Amsterdam. You can buy and sell second-hand or new items here. From electronics, apparel, household appliances, cosmetic products, vehicles, or real estate properties, this is a go-to place for anyone looking for the best deals without having to go through agents or retail stores.
Since most people sell used items here, high-quality images are crucial to entice buyers. If you're marketing some of your e-commerce products here, it's vital to invest in high-quality graphic design to stick out from the competition.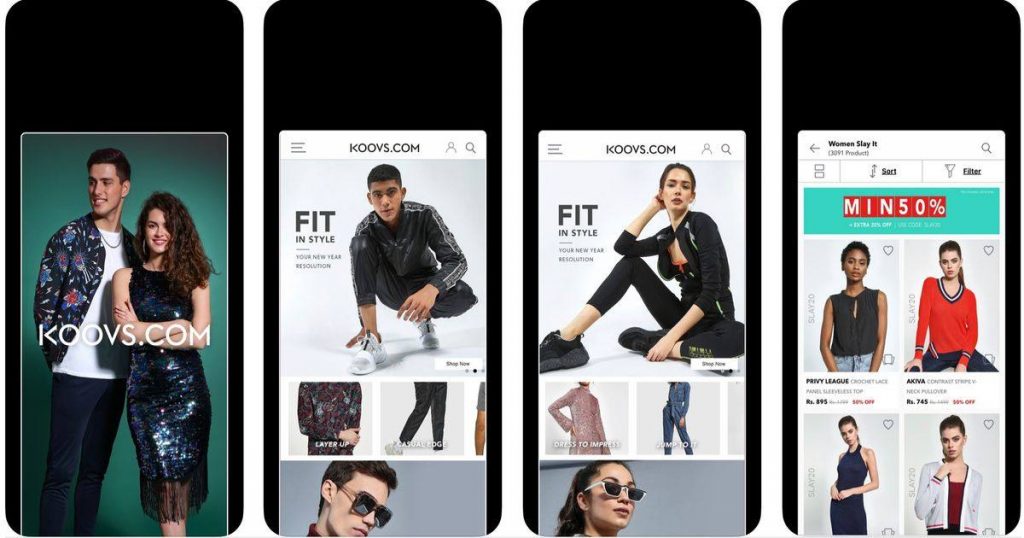 The most recent trends in fashion have never been made so accessible to the masses through Koovs. With an all-inclusive line of men's and women's wear, Koovs gives you the best styles from all across the continents. You can shop by style, color, brands, size, price, or occasions via a seamlessly easy checkout process. This app makes online shopping a walk in the park for newbies!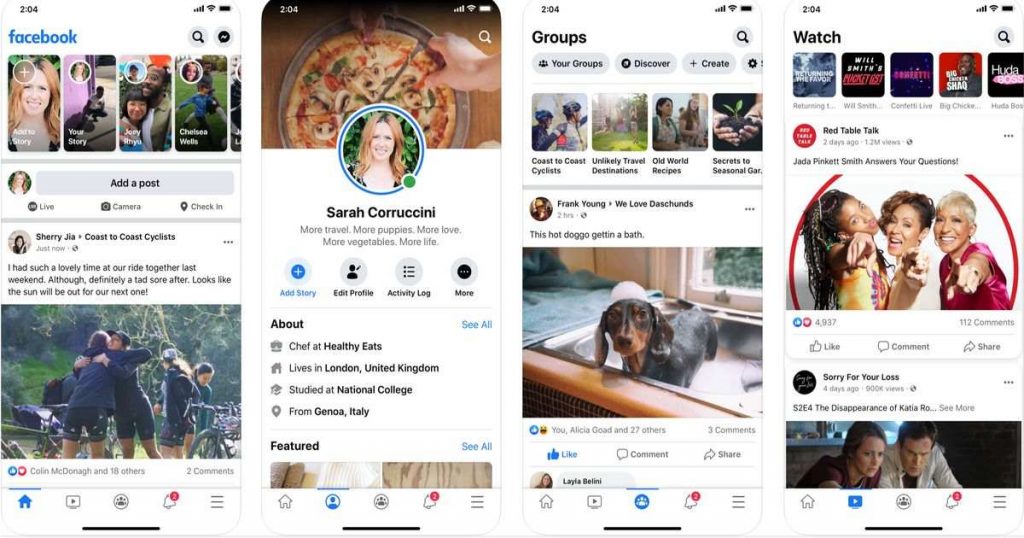 Of course, we wouldn't end the list without including the biggest social media giant which is continually innovating including an e-commerce app! This social media juggernaut introduced Facebook Marketplace in October 2016.
Within three years, Facebook Marketplace has been widespread across the United Kingdom, United States, Asia, Australia, New Zealand, Africa, and more. This channel is one of our top picks for the best online shopping apps due to its all-encompassing services and features.
Even if you are selling on other platforms like Shopify and Woocommerce or on your wordpress, wix or squarespace website, With Social proof notifications you can show manual and real time customized popup notifications of what other visitors purchased on your site. How many live visitors are on a product page?, How many times X product was purchased and many more. This way you build trust and credibility and create a sense of urgency and a fear of missing out on great deals. Statistics show just by pasting a single line of code you could boost online sales and conversions by 300%