What are lead magnets? Why do you need them, and how to implement them on your wordpress, wix, or squarespace website or shopify ecommerce store to generate quality leads and build your email list.
What Is A Lead Magnet?
A Lead Magnet is a free incentive that you can give to your website visitors or audience in exchange for their email address or contact information via a contact form. It's meant to capture their attention and convince them to provide you with their email id or contact. Lead magnets are also often called signup incentives, signup offers, promo offers, free upgrades, giveaways, opt-in forms, and many other terms.
Why Every Business Needs A Lead Magnet
People have become immune to pop-ups and forms that offer no value. Their natural reaction is to ignore, click away or close any pop-up you throw their way, without the slightest feeling of regret or FOMO (Fear Of Missing Out). Why would you give your email to "receive a newsletter"? That's all well and good, but why do we need to gather emails in the first place? The reason is quite simple. You need an audience to talk to. Sure, advertising and publishing content on social media, your blog, or even on relevant industry websites is a must to generate awareness for your business. However, as we get a bit closer to a sale, we need to create a personal relationship with our users, get to know them and better, understand their needs, and talk to them through our newsletters.
How to generate leads with your Lead Magnet
You created your new Lead Magnets, Now, what do you do? Simply launching it and praying that new leads are going to jump into your CRM isn't going to be enough. There are 3 basic ways to generate leads with your Lead Magnets. Which one you choose depends on the type of Lead Magnet you're using, and what you are trying to achieve.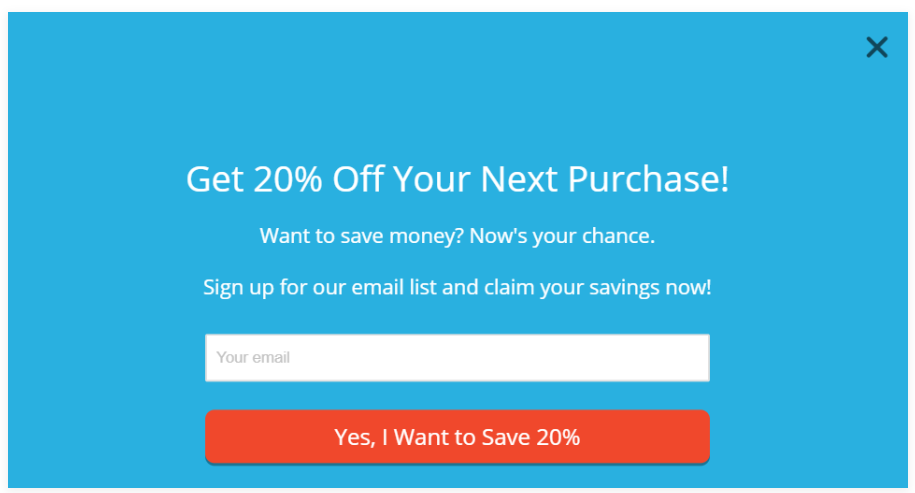 Blog promotion
If you have a blog with quality content that attracts a high number of visitors, there's no reason why you shouldn't be generating leads from it. In fact, it's a pretty standard Content Marketing strategy to generate traffic to your blog through your content, and then turn them into leads using lead magnets that offer value in return to the visitor. Content Upgrades are lead magnets that can be Educational or Useful, that are highly relevant to your article topic, and offer more value to your reader. That's why they're called Content "Upgrades". The user who reads the article is almost obliged to access the additional resource that you have put together, and give you his email or contact in exchange for the same. Some Lead Magnet types that work best for Blog promotion, apart from Content upgrades, are PDF Resources, Checklists, Templates, ebooks, and free tutorials. Example: an Article about Email Marketing + a Content Upgrade about 10+ Email templates.
Main website
How about the traffic you already have on your website? It is completely logical to want to convert at least some of them into leads, right? Well, that's exactly the case. In fact, the most common types of Lead Magnets that we come across on a company's main website, are usually Sales related Lead Magnets. It makes sense because if you're browsing through product and service pages, a 10% discount coupon or a free trial might be the next step you're looking for on the way of evaluating a product before purchasing it.
Ads + Landing page
What about businesses who just started, or who are looking to generate new leads from Cold Audiences? Creating a Landing page with a strong Lead Magnet and running Facebook Ads to it can work wonders for that matter. It is pretty common for Marketers to run ads to free resources, like Educational and Engagement Lead Magnets to generate leads that they can then upsell to paid products. Digital Marketer does this all the time. They run Cold traffic ads to free or Lead Magnets, generate leads, and then sell them their education products once they are ready.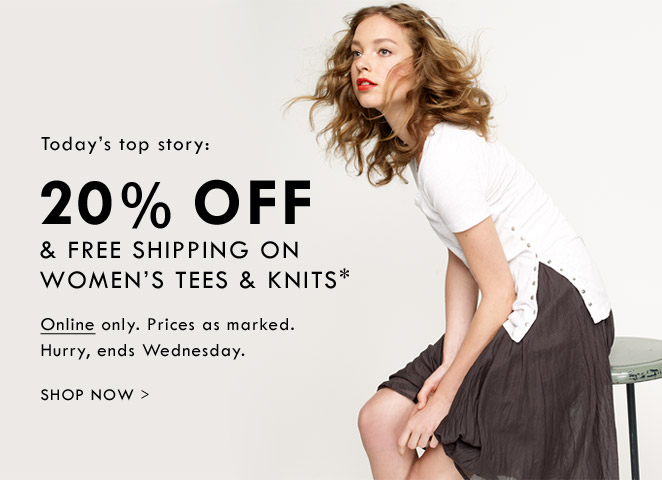 Lead Magnet Examples
Lets quickly try and understand a few examples of Lead magnets and how you can use them on your website or ecommerce store. To give you some idea and help you towards creating your own Lead Magnets, I've put together a few examples for your perusal.
Free Demo
Giving a free video demo of your product to your potential customers is a nice way to get them to learn the basics of your product, without having to create and set up an account. This is extremely useful, especially in cases where the product is too complicated or has a steep learning curve.
Free Trial
Perhaps the most popular Lead Magnet or Entry-Point Offer that most businesses implement without realizing it, are free trials. You can find them almost anywhere in the software business world, and it makes sense. You want to try before you buy, so you get a 14-day trial, and the business gets your contact details in exchange.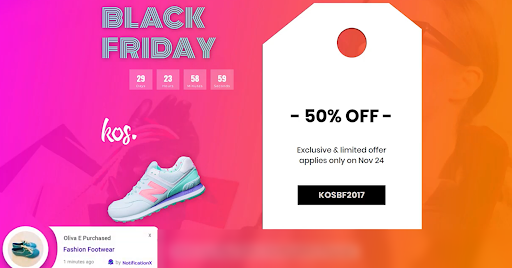 Coupons
Who has ever shopped on any online store without first looking for a coupon? We love discounts, and the merchants have found a clever way to build their email list. Besides the user's email and first name, consider asking for their gender or any other information that will help you put them into different segments and communicate with them in a more personalized way.
Case study
We get addicted to stories. These are, as we know from research, the best way that humans have for storing and conveying important information since the invention of language. Case studies are nothing else but stories of success that people had using a specific product or service.
Free Samples
One of my favorite skincare products is a subscription product business Lumin. I wouldn't have tried it if they didn't offer free samples for a month, just by paying for shipping. It's a very smart business strategy, especially for eCommerce businesses with subscription products or physical products.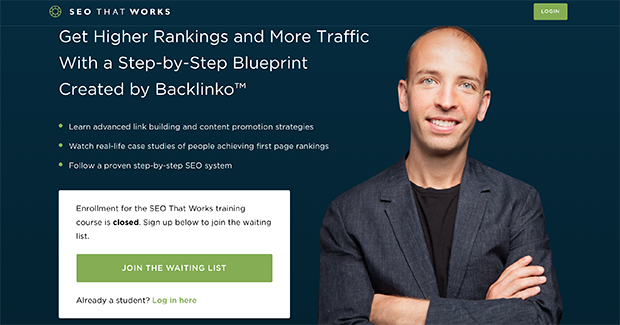 Checklists
Clickminded is a company that offers ready-made process templates and training on Digital Marketing topics. Their signature SEO Checklist, which they give away for free as a Lead Magnet, has helped them grow an enormous list of leads that they can nurture and sell their products to.
Planners
Social Media planners, event planners are probably the first thing that comes to mind when you think more broadly about planners, However the same concept can be applied to other industry segments as well. They can be Diet planners, workout planners, studying planners, fitness planners, travel planners and anything that has to do with organization and calendar management. Lead magnets work great for all the above use cases.
Content Upgrades
This can be any type of useful (or sometimes educational) Lead Magnets that go alongside an existing piece of content, most commonly a blog post. The goal is to provide a resource that's highly complementary to the main topic of the article and brings additional value to it, so the reader is inclined to convert,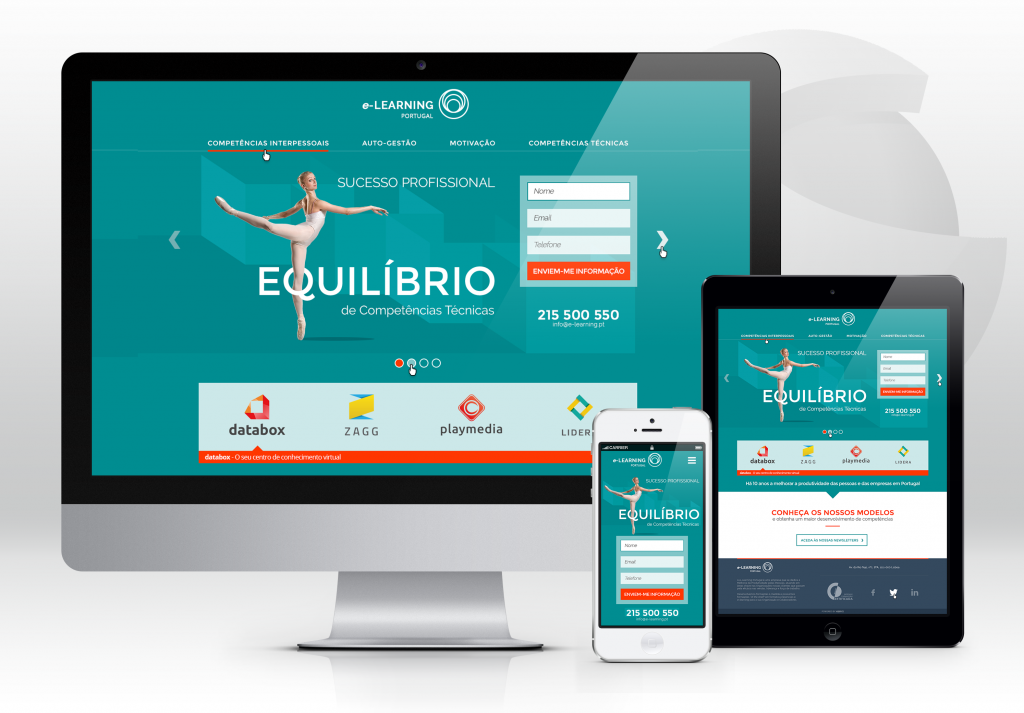 Online classes
Who doesn't love a free tutorial or training? By creating mini-training programs, usually in the form of 10-15 minute videos you can generate and educate leads at the same time. Just make sure the mini-class is easy to complete, and don't count on users going through the entire thing for them to make a purchase.
Giveaways
People can't resist free things, products, services. Giveaways capitalize on that, and thus tend to perform really well in Lead Generation. One caveat is that they don't really work in B2B environments and that sometimes the leads collected might not be ready to buy, requiring filtering and nurturing.
Webinars
Another way to generate and educate leads, while pushing for a sale, are webinars. There are many kinds of webinars, however, the most popular ones are evergreen (or automated) webinars and live webinars.
PDF Resources
From companion guides to eBooks, podcast transcript, and any other educational material you can turn into a PDF, you can give it away as a free Lead Magnet.
Scripts
From email to voicemail and webinar scripts, people are eager to get access to materials that have been proven to convert or that can help them perform specific tasks exceptionally well.
Templates
A template can be anything that provides an outline, or some sort of guidance towards completing a specific task, so all the user has to do is fill in the blanks.
Content Upgrades
This can be any type of useful (or sometimes educational) Lead Magnets that go alongside an existing piece of content, most commonly a blog post. The goal is to provide a resource that's highly complementary to the main topic of the article and brings additional value to it, so the reader is inclined to convert,
.